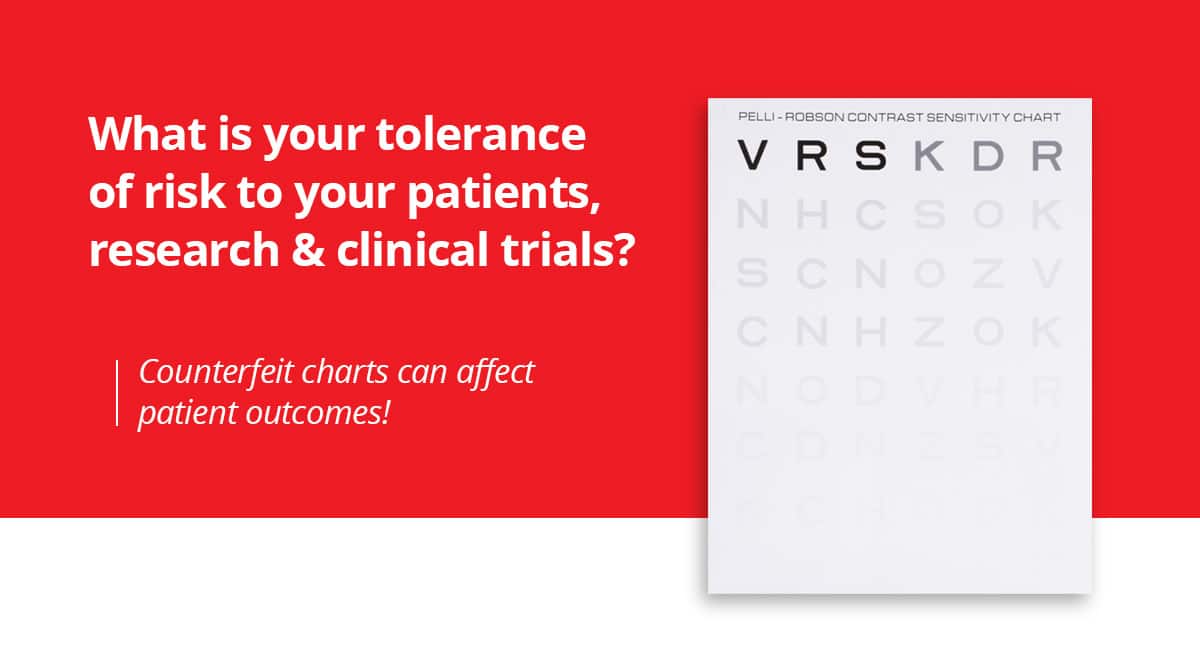 The counterfeit
Pelli Robson Contrast Sensitivity Chart
seen above is a great example of a product exclusively available from Precision Vision, Inc. (the licensed manufacturer) and our approved distributors.
What is wrong with the counterfeit chart above which would affect patient outcomes?
Incorrect contrast levels
Contrast levels do not decrease in correct increments
There is no logo or manufacturer ownership
Traceability is missing in the form of a lot number or serial number
No regulatory reporting body is listed
And so much more!
The chart above is one of many examples of counterfeits in your industry. To see additional examples and to read the rest of the REAL story, Click Here.
Your patients, practice & research deserve better! Want to learn what 'REAL' means to Precision Vision? 
REAL products are backed by years of reliable research and numerous publications.
REAL distributors of authentic products operate with integrity and are aligned with good companies.
REAL manufacturers are trusted, licensed, have years of proven performance and contribution to the industries they serve.
Contact us for more details @ 815.223.2022 or subscribe below to receive our updates and information related to counterfeit products.